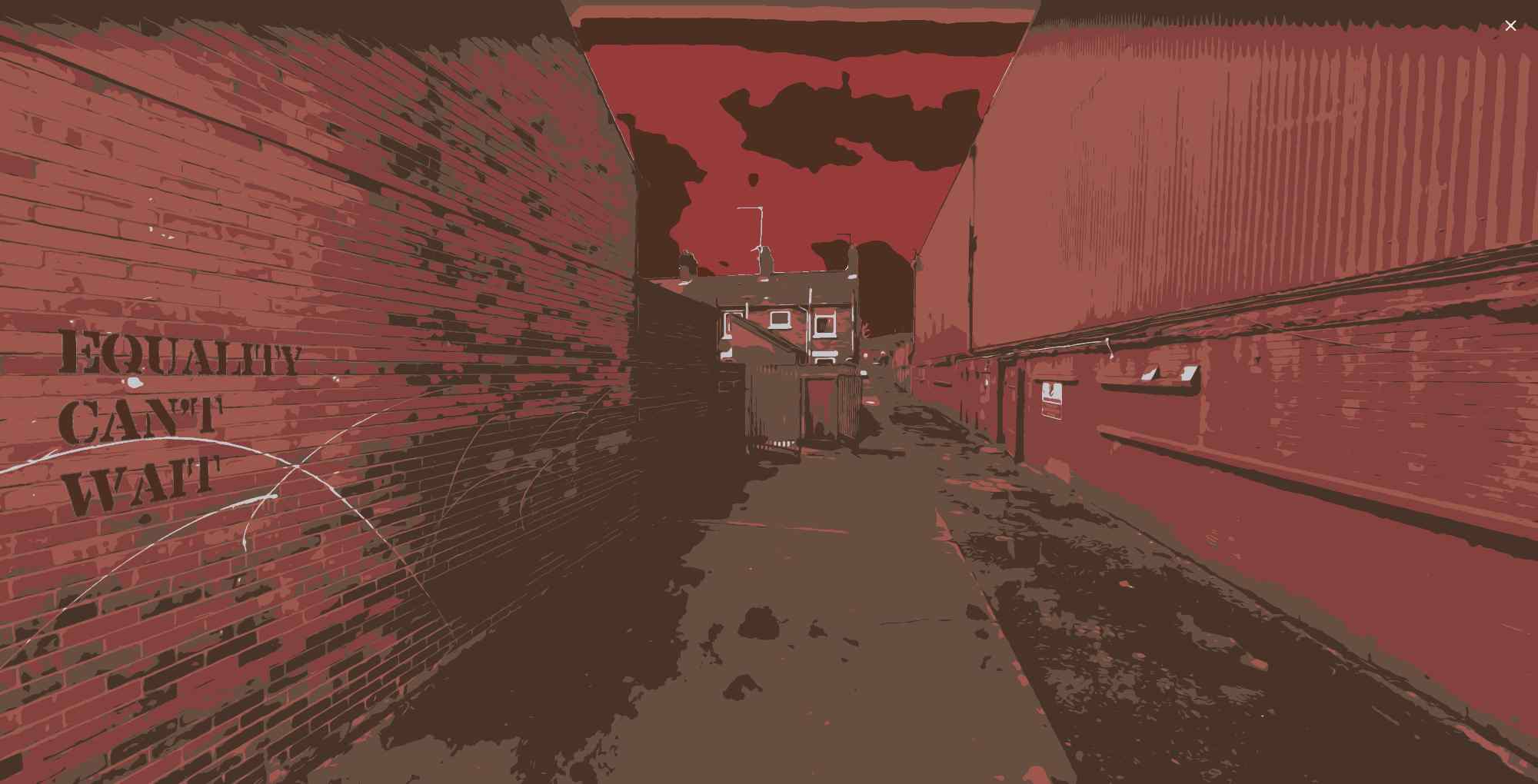 Policy Watch
An eye on policy changes in Ireland, the UK and beyond
Housing Supply |Homelessness | Asylum Seekers and Refugees Accommodation | The UK and the Right to International Protection
Housing Supply
Here, PPR campaigners tracked Belfast electoral candidates' stances on a range of key questions, including around local social housing need and the vast publicly owned Mackies site in West Belfast.
Belfast planners approved NI's largest  build-to-rent residential developmentto date, comprising 778 units across three mixed-use multi-storey buildings in the Titanic Quarter at Belfast Harbour. One fifth of them are to be 'social or affordable' homes managed by a housing association (no clarity on the proportion between the two categories), with the rest privately rented out by investors.
In the wake of critical reviews from the NI Audit Office and NI Assembly Public Accounts Committee of the functioning of the two-tier planning system here, the Department for Infrastructure hosted a discussion of the issues. Belfast City Council wrote making the case that it should be granted wider planning powers than it currently has.
Homelessness
Shelter reported that since the government promised to ban no-fault evictions in April 2019, almost 230,000 private tenants have been served with these eviction notices: current figures are up more than a third over pre-pandemic levels. England's Local Government Association called for an end to the practice, which it said is significantly increasing pressures on homelessness services.
In the Republic, as rising homelessness figures (9,825 people in March) caused concern, Rory Hearne urged the government to take all steps, including using vacant holiday, student and commercially-owned housing, refurbishing derelict houses and banning no-fault evictions, to meet housing need amongst Irish and refugee families. By end April some partial measures, including increased taxes on vacant homes, had been announced.
Asylum Seekers and Refugees Accommodation
PPR supported the #Housing4All and #LiftTheBan groups in their work to support desperate families housed in 'contingency accommodation' in 14 hotels around NI. The practice of placing people indefinitely in hotels, which began in June, has increased exponentially as the year has gone by, and families face a range of difficulties. Campaigners organised a series of Iftar celebration meals during Ramadan, culminating in an event on 27 April in which affected families explained their situation to a range of duty bearers, politicians, organisations and concerned citizens and asked them to do what they could to improve the circumstances they face.
Elsewhere in the UK, a  report by Doctors of the World drew attention to the harm caused by conditions in such 'contingency accommodation' in hotels and repurposed military barracks across the UK and concluded,
the evidence shows that initial/contingency accommodation is unsafe for asylum seekers due to the lack of access to adequate and appropriate healthcare services and that poor living conditions exacerbate or generate mental and potentially physical health problems (p. 12).
Earlier in April, the All Party Parliamentary Group on Immigration Detention had published a report calling for immediate and closure of Napier barracks after finding that "Napier and other sites like it are fundamentally unsuitable for use as asylum accommodation" (p. 4). In North Yorkshire, a local council has taken legal action to stop a nearby RAF base from being similarly used to hold asylum seekers.
Meanwhile, UNHCR called for more robust oversight and vetting under the UK's Homes for Ukraine scheme, while the UK's Independent Anti-Slavery Commissioner, representatives of local authorities and others called on the government to implement urgent measures to prevent exploitation of Ukrainian refugees. Belfast City Council passed a motion to support the City of Sanctuary movement and become a Council of Sanctuary. At end April, nearly 600 visas had reportedly been approved to Ukrainian applicants with NI sponsors under the Homes for Ukraine scheme.
Meanwhile the Donegall Pass, Belfast premises of the Multicultural Association were again subject to apparent hate attack. PPR responded to a Department of Justice consultation on hate crime, drawing attention to inaction and failure to protect repeat victims and the resulting need for a bottom-up review of how the legislation is implemented in practice.
The UK and the Right to International Protection
Despite opposition the contentious Nationality and Borders Bill, which among other measures makes it a criminal offence to enter the UK without a visa and allows the government to strip a person of UK citizenship without telling them, was passed on 27 April.
In a move which elicited opposition even within her own department, the Home Secretary signed a Memorandum of Understanding with Rwanda, in central Africa, to contract out its asylum responsibilities. Hundreds of local councillors wrote jointly to oppose the agreement, and the government's own Refugees Minister slated the idea, telling press contacts, "I'm having difficulty enough getting them from Ukraine to our country, there's no possibility of sending them to Rwanda".
Other Tories expressed outrage at the prospective expense of the programme. Alliance MP Stephen Ferry denounced the proposal as "vile, deranged and unworkable" and "yet another example of distraction politics from an increasingly corrupt and authoritarian Government", while DUP MP Jim Shannon said, "I do think maybe the prime minister is trying to deflect focus off him onto other issues", adding "the United Kingdom's image around the world it doesn't look good after this announcement from the prime minister. I think it will come back to bite him".   SDLP MLA Nichola Mallon said, "the British government should hang their heads in shame for even proposing this plan in the first place and I can only hope that the outcry that followed this announcement will prompt them to change their minds." A legal challenge to the agreement has been lodged.
Another Home Office proposal, to forcibly push back small boats trying to cross the English Channel and make them return to France, was abandoned after a legal challenge.
Follow our policy officer
Paige Jennings