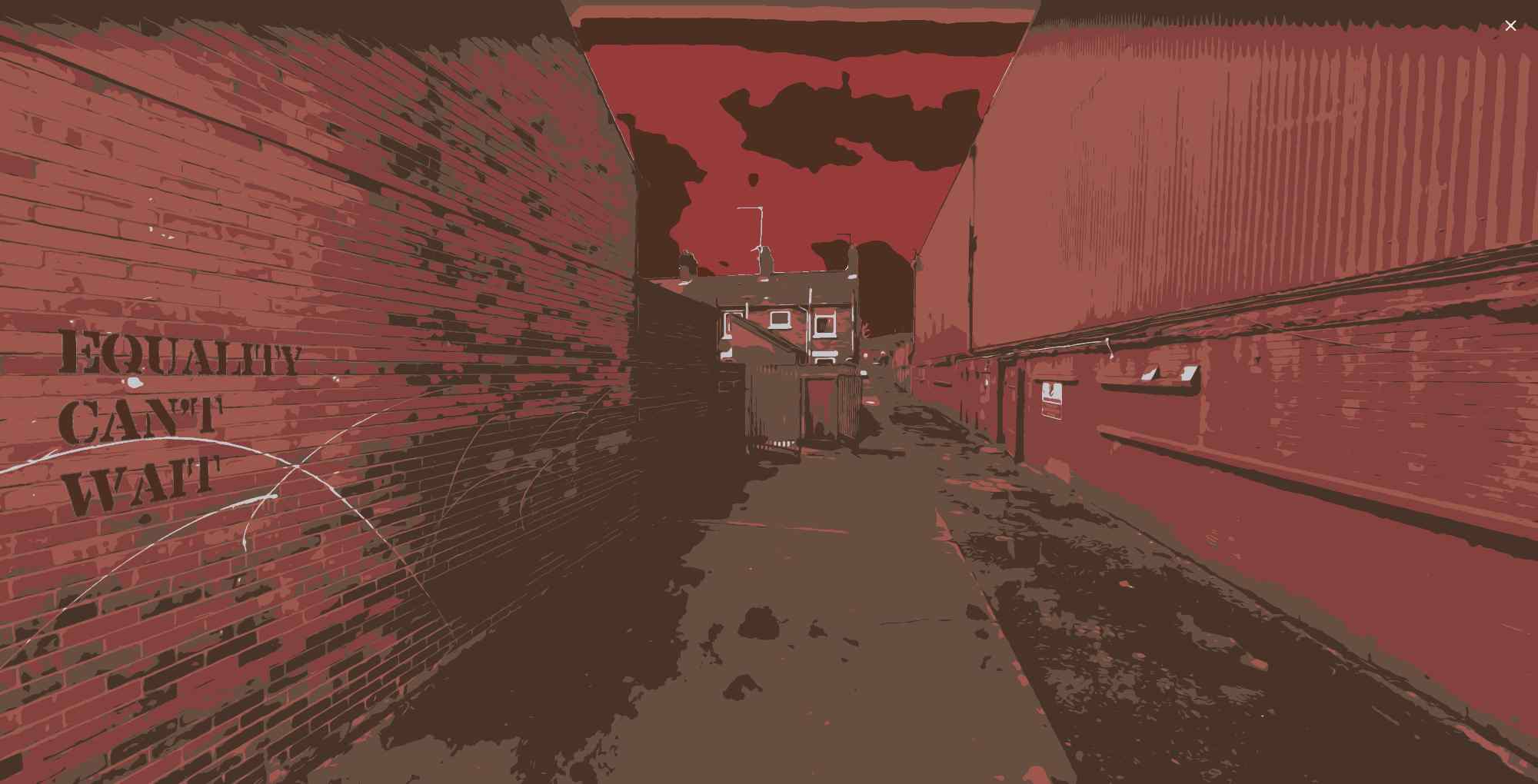 Policy Watch
An eye on policy changes in Ireland, the UK and beyond
Homelessness | Housing Supply - Vacant Properties | Tower Block Safety | Asylum Seekers and Refugees Accommodation | The UK and the Right to International Protection
Homelessness
As the number of homeless children and adults in the Republic increased nearly a quarter over the last year and passed 10,000 for the first time since the start of the pandemic, long-time housing activist Fr Peter McVerry called for implementation of longstanding recommendations from the 1973 Kenny report – including for instance controls on land prices in the interests of the common good.
In the UK, Crisis raised concerns about the bills put forward by the government via the Queen's speech. It welcomed the re-introduction of measures to scrap no-fault evictions but sounded alarms about potential criminalisation of rough sleeping. Its research into current implementation of the  2018 Homelessness Reduction Act found some improvements but also that many people are still not able to access the help they need. Birmingham City University published research amongst rough sleepers exploring communal bonds and support, the risks of exploitation and the impact of mistrust towards the public and institutions.
Housing Supply - Vacant Properties
A local family instigated judicial review proceedings against Belfast City Council's decision to rezone the Mackies site in West Belfast for use as parkland,  causing Council  to voluntarily quash their initial decision. West Belfast is of NI's areas of highest housing need and campaigners are calling for social housing to meet need on at least part of the 25-acre site, launching a design competition for sustainable, participatory development schemes. The competition is open to architects, urban designers and planners and closes on 30th September 2022. The land, owned by the Department for Communities, is one of scores of government-owned vacant properties reportedly costing more than £1m in maintenance and security fees over recent years.
In alternative approaches to unused properties, the Empty Homes Partnership (funded by the Scottish Government and hosted by Shelter Scotland) reported that in 2021-22 its Empty Homes Officers worked with owners to help bring 1,152 of Scotland's estimated 43,000+ long-term empty residential properties back into use; in Ireland the Oireachtas Joint Committee on Housing reportedly prepared to recommend taxing the country's estimated 137,000 vacant homes as well as undeveloped land zoned for housing.
In England, a YouGov poll commissioned by Shelter found that two million people – one in every six private tenants – reported having to accept poor conditions like mould, broken boilers, pests or electrical hazards over the past year in order to find somewhere affordable to rent. The prime minister's scheme to extend Right to Buy to housing association tenants has come under fire as counterproductive from experts and campaigners, who point out that it will only worsen the already dire shortage of social housing.
Rory Hearne, writing in the Irish Examiner, looked at the impact of housing stress and insecurity on the quarter of Irish young people growing up in private rental accommodation.
Key Grenfell Tower Inquiry phase 1 recommendations – that there be a legal requirement for personal emergency evacuation plans (PEEPs) for high-rise building residents with disabilities or mobility issues, to facilitate their evacuation in the event of a serious fire – have been set aside by the government, despite previous promises to implement them in full. The Home Office claimed that, following consultation, "the evidence base for PEEPs is not sufficient to mandate their implementation in high-rise residential buildings at this stage".
The Grenfell United survivors' group said, "today - three years on - the Government has announced it will not implement this core recommendation. They have decided that cutting costs is more important than the value of human life. We will not let this be brushed under the carpet." Fifteen residents unable to evacuate the building without assistance died in the Grenfell fire.
Later, in a demonstration of the failures of the current system, Inside Housing reported FOI findings that the London Fire Brigade holds no information on how to evacuate disabled residents of 842 high rises and 257 medium-rise buildings with serious fire safety defects. It estimated that together these comprise tens of thousands of homes and clarified the deeply disturbing significance of the findings: "identifying residents who would struggle to evacuate and making provision for their escape is legally the responsibility of the building owner, but the LFB is the authority tasked with enforcing this law".
Asylum Seekers' and Refugees' Accommodation
As the situation of asylum seeking families in NI hotels received increasing public attention amongst NI civil society and duty bearers, the UK's Independent Chief Inspector of Borders and Immigration published its report An inspection of contingency asylum accommodation: May 2021 – November 2021, detailing multiple issues with the Home Office use of hotels as contingency housing for asylum seekers. In response, senior Home Office figures reportedly admitted that a range of failings led to people being trapped for months in "unsuitable" temporary accommodation.
The report's Northern Ireland section details the range of issues already flagged publicly by asylum seekers placed by the Home Office in hotels here – from denial of access to school places for some children to blockages in access to health care to issues around insufficient, inappropriate and poor quality food; isolation; lack of space to play for children and security concerns. The report also flagged blockages to coordination with the Home Office.
In an editorial, the British Medical Journal called for hostile environment policies to be dismantled on health grounds: "only through recognising the intention of this harmful policy agenda, and tackling it head on, can we ensure that Ukrainians and others in need of protection will be able to build a safe and healthy life in the UK."
However, in a hardening of its position, the Department for Levelling Up, Housing and Communities wrote to councils in England telling them that the thousands of Afghan refugee households still in contingency accommodation since their arrival last year would henceforth be declared homeless within 56 days if they refused two offers of permanent accommodation without 'good reason'.
Similarly, the department quietly pushed through without consultation one-year changes to the legal framework around homelessness accommodation in England. Previously it had mandated a six-week limit to homeless families being housed in hotel or B&B accommodation – but new changes remove this requirement where refugee families from Afghanistan and Ukraine are concerned, and also removed restrictions on the authorities moving them 'out of area'. PPR has a Freedom of Information request pending with the Home Office about its practice in these areas here.
Here, local authorities in Derry raised concerns about the level of care given to Syrian families brought here under the Vulnerable Persons Resettlement Scheme after assisting a family that was evicted by a private landlord. A range of concerns were also expressed about the situation facing Ukrainians arriving in NI. Separately, a Home Office official told the Home Affairs Select Committee that Ukrainians who crossed into the UK from Ireland without being part of an approved programme could face forcible removal to Rwanda under the Home Office's 'offshore' scheme passed through the Nationality and Borders Act.
The UK and the Right to International Protection
As UNHCR reported that the number of people displaced around the globe passed 100 million for the first time ever, the UK continued to shirk its international obligations.
In a setback for the government, the minister appointed by Boris Johnson to manage the UK's response to the refugee crisis in Ukraine has refused to back the 'offshore processing centre' in Rwanda scheme. The Home Office faces several legal challenges over its Rwanda plan. Officials claimed that the Home Secretary was withholding key implementation documents from staff, raising suspicions about whether the government was actually committed to carrying it out. However the Home Office began detaining asylum seekers crossing the Channel in small boats in advance of sending them to Rwanda, and notified others of its intent to do the same - despite warnings from the British Red Cross and the Refugee Council about the harm the threat of the scheme is causing to vulnerable people. Meanwhile Human Rights Watch criticised the government's published 'safety assessment' of Rwanda, intended to make the scheme seem viable, as 'selective' and 'not based on facts'.
At the same time, the Home Secretary is facing a class action lawsuit over the Homes for Ukraine scheme, criticised for delays, lack of safeguards, inaccessibility and a range of other issues. Ukrainian refugees arriving under the family visa scheme are being prevented from accessing local offers of accommodation made under the Homes for Ukraine scheme, and are instead being advised to register as homeless and be housed by councils in hotels or other emergency accommodation while they wait to be allocated a permanent home. The Home Office told lawyers representing child refugees seeking to join family in the UK that it has doubled its timescale – from 12 to 24 weeks, in order to divert staff to deal with Ukrainian applications.
Follow our policy officer
Paige Jennings