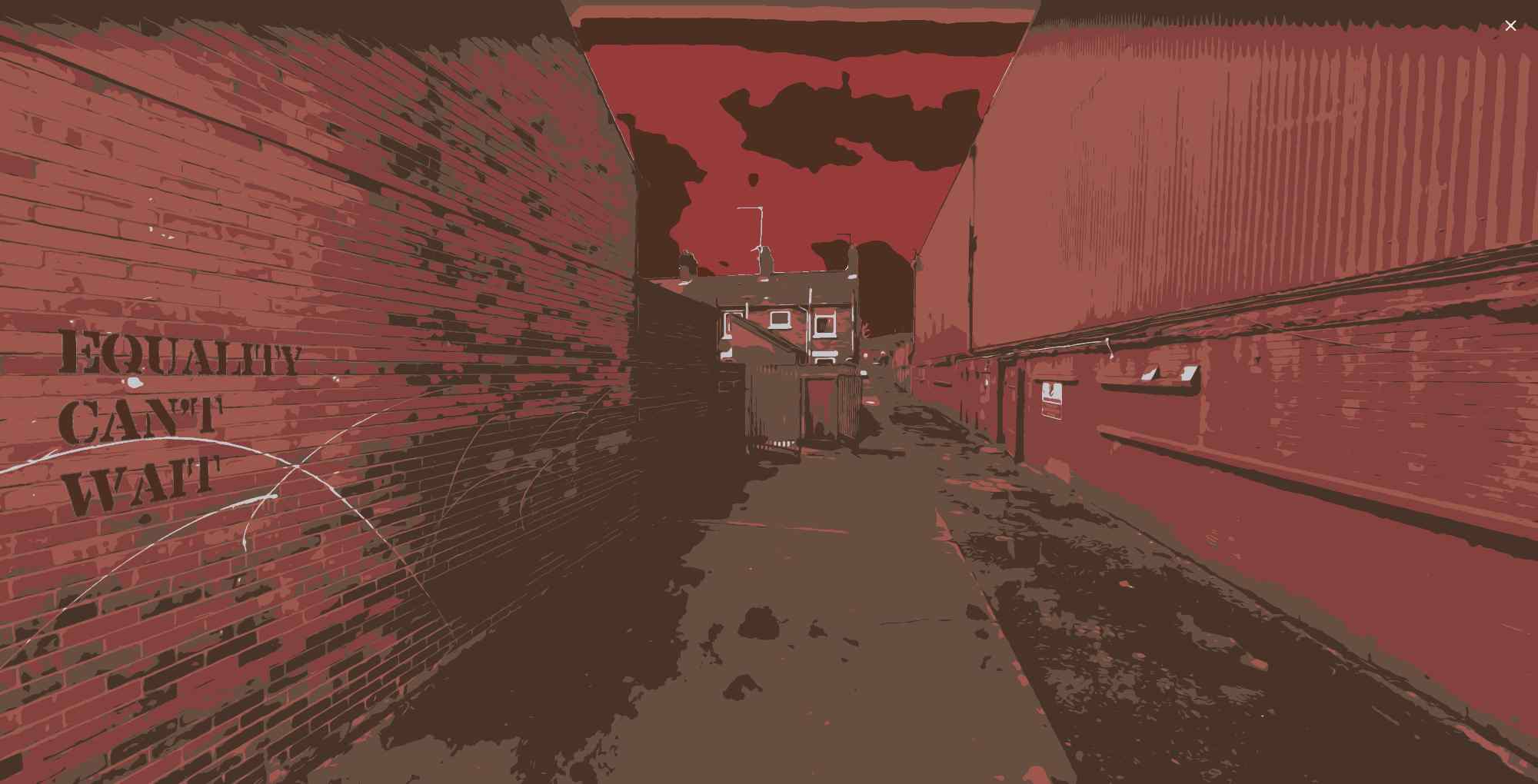 Policy Watch
An eye on policy changes in Ireland, the UK and beyond
Racially-motivated and Sectarian Hate Crime: NI and UK | Weakening International Protection for Refugees | Homelessness UK | The Right to a Home: some Positive Steps in NI
Racially-motivated and sectarian hate crime: NI and UK
In August the PSNI reported two North Belfast families were subjected to racially motivated hate crimes at their homes. Earlier in the month, a family was forced out of a Cregagh (East Belfast) social housing estate by sectarian threats; the Housing Executive said it had to rehome 256 individuals or families in the last 12 months because of intimidation, in almost all cases by paramilitaries.
Separately, comments in July by a DUP councillor about asylum seekers staying at a local Carrickfergus hotel under Home Office direction were condemned as 'dog whistle politics' and investigated by the police under hate crime legislation. Two men reportedly had to be moved from the accommodation for their safety after their photos were posted on social media by members of the public. Despite repeated calls, at the end of the month the DUP were still declining to comment.
The Guardian reported Home Office records of 70 racial hate crime incidents by far right groups at asylum seeker accommodation from January 2020 to mid July 2021; campaigners say the real number is higher.
Weakening International Protection for Refugees
With regard to the UK's domestic legal framework, the Guardian reported on Freedom of information requests revealing that the Home Secretary made incorrect and/or baseless assertions before parliament in the context of both her policing bill and her borders bill. Despite new analysis, indicating for instance that detaining asylum seekers under the new plan could cost UK taxpayers over £400m per year, the borders bill passed its second reading by 366 votes to 265. In the autumn it will proceed to committee stage. UNHCR said, "this Bill would create a discriminatory two-tier asylum system violating the 1951 Refugee Convention and target bona fide refugees". In light of the takeover of most of Afghanistan by the Taliban that followed the withdrawal of Western troops, refugee charities, UN sources and others questioned how the UK can credibly proceed with its plans for a draconian new asylum system. In response the government hardened its position, announcing only that offshore processing centres would be set up for any fleeing Afghanis who managed to cross international borders.
In the area of health, an investigation by the Bureau of Investigative Journalism found that less than a quarter of GP surgeries surveyed in cities across England, Scotland and Wales agreed to register someone without proof of address, proof of ID or legal immigration status, despite explicit public health guidance from the NHS to do so. A group of 46 charities wrote to England's health minister with their concerns about growing numbers of suicides amongst young asylum seekers.
With regard to housing, the parliamentary Home Affairs Committee wrote to the Home Secretary after visiting holding facilities in Kent, expressing shock at the poor conditions imposed on asylum seekers. After Home Office ignored advice to remove local councils' power to veto accommodating refugees and asylum seekers. The Guardian reported that nearly a quarter of the UK's 44,825 asylum seekers are housed in just 10 local authorities, nine of which are among the most deprived in the country.
In the Republic of Ireland, the Detail reported that citizens of countries in conflict – like Eritrea, Syria, Yemen, Afghanistan and Somalia – had been refused permission to enter the state and potentially thereby, access to asylum procedures, at a far greater rate since the beginning of the pandemic than before, despite a drop in travel to Ireland. Meanwhile, UK Department of Justice figures for Northern Ireland indicated that the number of potential victims of human trafficking in Northern Ireland referred to the Home Office's National Referral Mechanism has risen by more than 750% in the last eight years.
In some positive developments, around the UK, communities pooled supplies and resources in support of Afghanis forced to flee their homes by the recent Taliban takeover. Amidst widespread public support for refugee aid charities in NI, political leaders pledged to help Afghan refugees and their families; The Detail reported on calls for Stormont to urge the Home Office to review all current or recently refused Afghan cases in light of the Taliban takeover of the country, and to urgently prioritise resettling family members of Afghan refugees already living in Northern Ireland.
Homelessness UK
The Big Issue launched its Stop Mass Homelessness campaign with findings that a family is made homeless every three and a half hours in the UK. It warns of an 'avalanche of homelessness' this autumn. Its nine-point plan calls on government to take immediate steps such as paying off vulnerable families' rent arrears; making the £20 increase to Universal Credit permanent; and complying with existing promises to end no-fault evictions. In the longer term, it calls for more and more innovative forms of social housing amongst other measures.
At the same time, nine local authorities – including London's – and 102 charities have signed up to the Support don't Deport campaign and vowed not to implement a new Home Office policy that makes rough sleeping a deportable offence for foreign nationals. Meanwhile, campaigners reported that one quarter of the homeless people given emergency accommodation under the Covid-19 'Everyone In' programme are no longer being housed. Local authorities faced legal challenges after they  evicted homeless people with a No Recourse to Public Funds designation housed during the Covid-19 'Everyone In' policy, forcing them to sleep rough. In July, ministers said local authorities would be given further funding to "prevent those housed under the scheme from returning to the streets" as the pandemic is ongoing.
While efforts have been made to offer vaccines to the homeless, it is not clear what proportion have been fully vaccinated; however on 20 July the government reportedly lifted social distancing requirements in night shelters.
In positive news, the All Party Parliamentary Group on Ending Homelessness called on government to extend funding for three Housing First pilot projects – in Greater Manchester, Liverpool City Region and West Midlands Combined Authority – currently helping more than 1,000 people out of homelessness, and to scale up the approach elsewhere. (Housing First is an approach that does not insist that people prove they are dependency-free before being given tenancies, and which gives tenants open-ended mental health and addiction support.)
In Northern Ireland, the Chief Executive of the Housing Executive voiced concern at growing numbers of homeless households here. In response to Assembly Question 20650/17-22 from MLA Gerry Carroll asking the Minister for Communities for her assessment of the need for public housing to be built on the former Mackies site in West Belfast, the Minister answered, " I am acutely aware of the need to deliver more social housing. My Department has committed to the Forth Meadow Community Greenway project and has agreed to transfer lands at the former Mackies site to Belfast City Council to deliver the project. Once the extent of the required land is known and agreed, my Department will then consider the full potential of the residual lands which will need to be thoroughly assessed with all stakeholders."
The Right to a Home: some Positive Steps in NI
In a landmark decision in August, Belfast City Council's Planning Committee conditionally approved the building of 18 social homes on the Hillview site near a North Belfast peace wall.
Legislation requiring landlords to give 12 weeks' 'notice to quit' to tenants has been extended to 4 May 2022.
Follow our policy officer
Paige Jennings