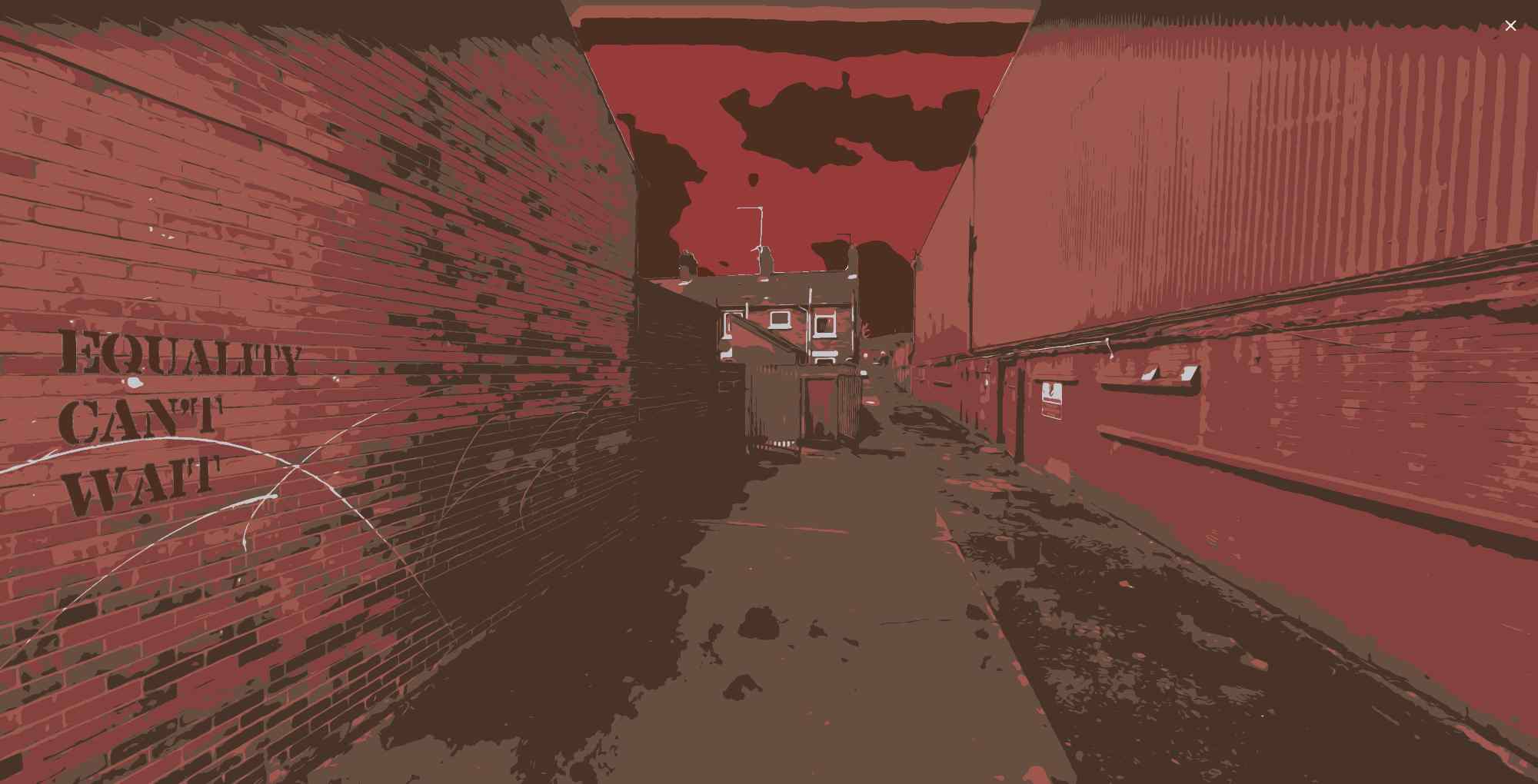 Policy Watch
An eye on policy changes in Ireland, the UK and beyond
Unmet Social Housing Need | Homelessness | The Situation of Afghan Refugees | Nationality and Borders Bill | No Recourse to Public Funds | Good Practice: Anaka Women's Collective
Unmet Social Housing Need
The Chartered Institute of Housing warned the UK government that the £8.6bn allocated under the Affordable Housing Programme in August still leaves a large unaddressed need for social housing. Explaining the need for social homes, the Chief Executive explained, "the impact of the pandemic means even more households are struggling to meet rent and other costs of living, let alone being able to save for home ownership in the near future". Government sources said the funding was intended for around 119,000 homes, of which 29,600 would be for social rent at 50 - 60% of market prices.
Scotland's Programme for Government included plans for 110,000 affordable homes by 2032 – at least 70% to be for social rent. It also allocated an additional £50 million to tackle homelessness and rough sleeping, with an emphasis on Housing First approaches.
In response to a question (AQW 21948/17-22)from MLA Andy Allen, the Communities Minister reported that changes to the Housing Allocation Selection Scheme will be announced shortly, with the aim of making the system "fairer and better at responding to objective need".
The NI Private Tenancies Bill before the NI Assembly advanced a stage. It would restrict rent increases to once a year and extend the notice to quit period landlords are required to give tenants, depending on the length of their tenancy (according to the bill's initial wording).
Homelessness
After the independent Kerslake Commission warned that the upcoming closure of the furlough scheme and £20/week Universal Credit increase, coupled with rising energy prices and inflation, could lead to a sharp rise in rough sleeping across the UK, Crisis expressed fears that at least 100,000 renting households in England would be at risk of eviction following the planned £20/week cut to Universal Credit payments on 6 October. Generation Rent reported that in England more than 44,000 households have sought council help following no-fault evictions, which the government pledged to do away with two and a half years ago. In Scotland the government provided £10m to local councils to assist tenants who are at risk of eviction from having fallen into rent arrears as a result of the pandemic.
In Northern Ireland, the peer research report kNOwhere to Go? – a peer approach to preventing homelessness in NI made recommendations including a single online help service; school-based workshops on homelessness; training for youth workers and teachers; efforts to reduce the stigma of homelessness through raising awareness; and a freephone helpline for people at risk of homelessness. Meanwhile Crisis reported that from 70,000 to 112,000 people in NI were 'hidden homeless' with just under a third of those under 30. For its part the Department for Communities reported that the number of households in temporary accommodation (either private single lets or hostels) has already risen by 65% over the last two and a half years, from 2,065 in January 2019 to 3,402 in August 2021. These households included 2,433 children in January 2019; by August 2021 that had risen 48% to 3,596.
The Situation of Afghan Refugees
The government refused to recognise the status of 3,000 Afghan asylum seekers already in the country, whose claims are pending, ignoring the calls of MPs and others who maintained that they deserved an amnesty on having to argue their cases given the current state of affairs in their country. Channel 4 reported on the situation of some of them. For its part the Guardian described the situation of Afghan refugees at "the intersection of the two most compromised institutions in the country – a punitive Home Office and underfunded local councils", where "Westminster is constantly making promises the Home Office can't keep".
Across the UK, the government allocated £200m to meet the cost of the first year of the Afghanistan Citizens' Resettlement Scheme, which it said would receive 20,000 new Afghans in total – 5,000 in the first year. Under the scheme, local authorities will reportedly receive £20,520 per person over three years for resettlement and integration costs, as well as up to £4,500 per child for education, £850 to cover English language provision for adults requiring this support and £2,600 to cover healthcare. NI's Executive Office expressed its willingness to participate in the Afghan Relocations and Assistance Policy and the Afghan Citizens Resettlement Scheme.
Of 8,000 Afghanis brought to the UK during the mass evacuation from their country following the Taliban takeover, only half had been offered long-term accommodation by local councils under the current dispersal scheme, across one third of England's 343 council areas. Analysis from the Guardian revealed that eight times as many refugees and asylum seekers have been settled in Labour-run parts of Britain as in Conservative-run ones. The rest are believed to face indefinite stays in hotel settlings. According to the BBC, a leaked discussion paper for ministers entitled 'Afghan Resettlement: Domestic Support Offer and Funding Requirements', indicated that just under £400m had been allocated for Afghan resettlement to date, and an extra £557m would be needed over the next three years.
For people in this country with loved ones still in Afghanistan, analysis revealed the existing entry requirements for family reunification in the UK: a minimum income requirement of £18,600 ($25,600) per year for any UK citizen or permanent resident who wishes to bring a spouse to the UK, and biometric proof of identity.
Nationality and Borders Bill
Human Rights Watch, French authorities and international law experts called out the Home Office's reported plan to turn around migrant boats in the English Channel.
The UK's independent anti-slavery commissioner Dame Sara Thornton wrote to the Home Office to express grave concerns that the reforms proposed in its Nationality and Borders Bill would make the identification of victims of modern slavery harder and "create additional vulnerabilities" by removing protections from and expediting removals of asylum seekers who weren't part of official resettlement schemes. She wrote that "differential treatment of refugees based on the nature of their arrival may only serve to exacerbate vulnerability," and added that "apart from any adverse impact on potential victims of modern slavery, there is a lack of evidence that harsher penalties will have the deterrent effect envisaged."
On the NI front, the Children's Law Centre said that the bill would "undo progress" on tackling child trafficking.
In its Equality Impact Assessment of its New Plan for Immigration, the Home Office admits that the proposals could encourage asylum seekers to "attempt riskier means of entering the UK", and that "evidence supporting the effectiveness" of the approach outlined in the New Plan is "limited". Meanwhile the House of Commons Women and Equalities Committee will scrutinise the current UK asylum process to investigate whether it functions in a fair and non-discriminatory manner, particularly towards people with protected characteristics under the UK's 2010 Equality Act – age, disability, gender reassignment, marriage and civil partnership, pregnancy and maternity, race, religion or belief, sex, and sexual orientation – are more or less likely to be granted asylum.
The British Medical Journal published findings of research from the University of Birmingham, demonstrating how the pandemic has exacerbated existing inequalities in adequate housing and access to health care amongst refugees, asylum seekers, and migrants.
No Recourse to Public Funds
The Institute for Public Policy Research called for reform after estimating that 1.3 million people in the UK are denied support due to No Recourse to Public Funds conditions on their immigration status. For many this leads to enforced destitution, cutting them off public support despite their also being denied the right to work to support themselves. PPR submitted input to a NI review of discretionary support, urging that it be extended to people with a NRPF designation.
In a welcome development, NI's Communities Minister followed the lead of officials elsewhere in the UK in saying that she would not direct her department or bodies under it to implement a Home Office directive around deporting foreigners found sleeping rough.
Good Practice: Anaka Women's Collective
The Refugee Action Good Practice website highlighted the Anaka Women's Collective project to make Covid-imposed home schooling work for other refugee parents and children. The women designed and carried out a survey amongst refugee and asylum seeker parents about the impact of lockdown on their children's learning. Based on their findings they divided the children into key stage groups and organised weekly individual online learning support from amongst a pool of 30 volunteer working and retired teachers, teaching assistants and students.
Belfast Lord Mayor Kate Nicholl met migrant, refugee and asylum seeking women from local groups Anaka Women's Collective, Women of the World, Northern Ireland Somali Association, YMCA North Down and STEP in Dungannon to share their experience.
Follow our policy officer
Paige Jennings