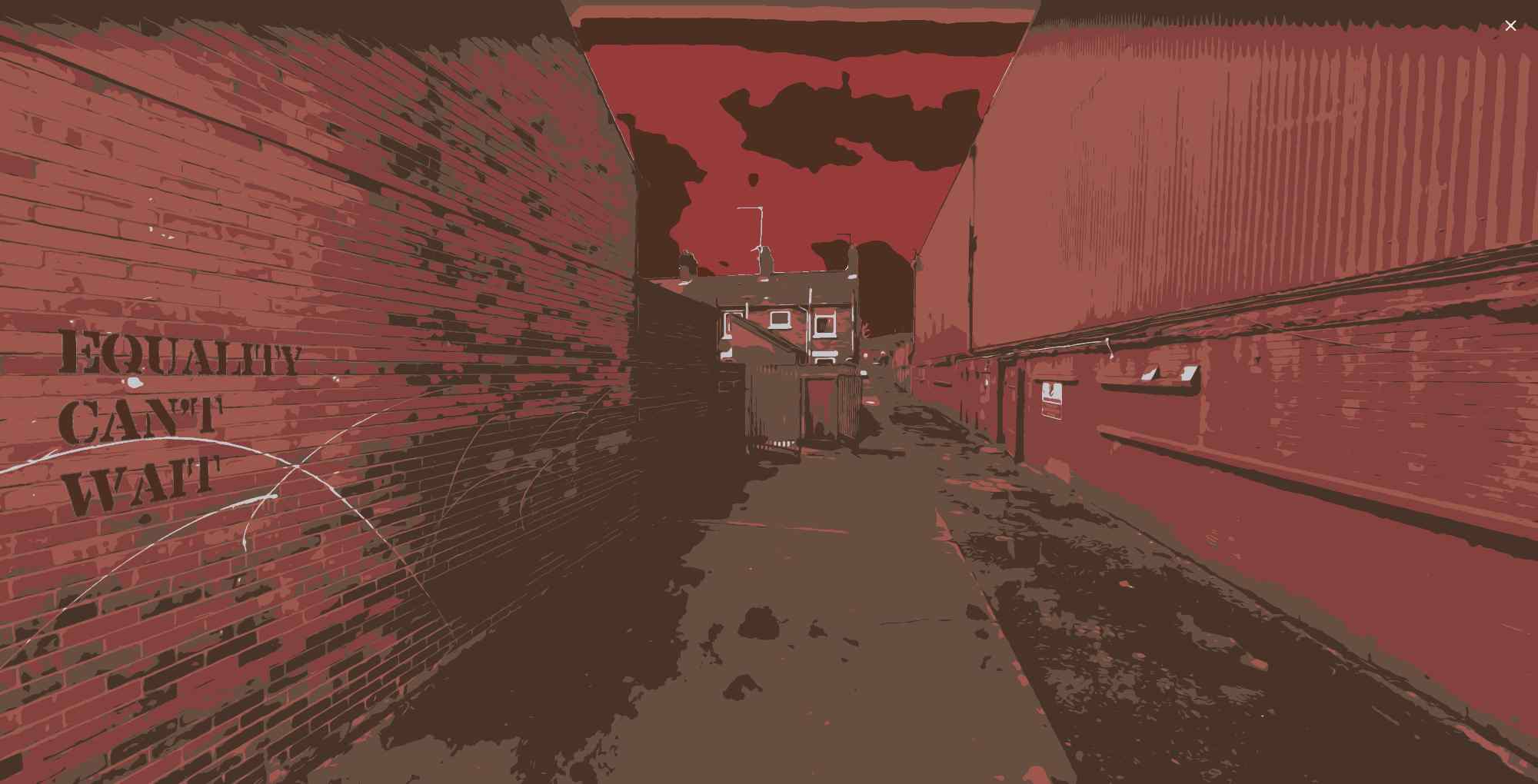 Policy Watch
An eye on policy changes in Ireland, the UK and beyond
Social Housing Need and New Policy | Private Rental: Conditions, Arrears and Framework | Homelessness: 'Cliff Edge' Warnings and New Policy | Challenges Facing Asylum Seekers and Refugees
Social Housing Need and New Policy
Several UK sources highlighted the urgent need to build more social homes. Joseph Rowntree Foundation published research findings that roughly 956,000 families in England living on low incomes – almost half of them with children – are privately renting at rates that they cannot afford (for many, over the benchmark of 30% of their income). It urged the new Housing Minister to build more social housing to fill this 'policy black hole'.  England's local government and social care ombudsman flagged growing numbers of households joining council waiting lists for social homes. In a new report the Local Government Association (LGA) and Association of Retained Council Housing set out the case for 100,000 new social homes in England.
Here, the Northern Ireland Housing Executive and housing associations agreed to extend to May 2022 a Covid-era policy of not evicting social tenants with rent arrears. The Communities Minister approved up to an extra £15m Housing Association Grant to offset rises in the costs of the materials needed to fulfil existing social housing construction contracts. The DFC also issued a reminder that the House Sales Scheme for housing association tenants ends on 27 August 2022 per the Housing (Amendment) Act (NI) 2020.
The Equality Can't Wait / Build Homes Now! campaign published a calendar of activities drawing attention to the need for social housing in Belfast. Some families in housing need have been sharing their stories and building a Cardboard Utopia with their children at The MAC Gallery, while others have gotten gardening, photography and film.  Duty bearers from the Housing Executive, the Department for Communities and Belfast City Council took part in a workshop to discuss ways forward to a more sustainable future; and an anonymous survey on barriers to building social housing is open here for people to share their views.
Private Rental: Conditions, Arrears and Framework
Research by Shelter into living conditions for renters found that for 22% of renters – or 1.9 million households – their current housing situation is harming their health. Nearly 40% reported stress and anxiety related to their housing, while the health of 26% is affected by damp and mould and a similar proportion report being unable to heat their homes. The UK Household Resilience Study found that as of end May 2021 the proportion of private renters in arrears in England, at 7%, or roughly 780,000 renters, was more than double the pre-Covid level of 3%.
The NI Private Tenancies Bill is still at committee stage, which has been extended to 14 January 2022. Meanwhile the Department for Communitiesannounced aconsultation on an 'intermediate rent' model, saying "intermediate Rent homes are aimed at households who wish to live in the rented sector and would struggle to afford market rents but may be able to pay above social housing rents".The consultation was announced as new analysis from the Chartered Institute for Housing and the Centre for Homelessness Impact showed that housing support funds (whether Housing Benefit or Universal Credit housing) would be more efficient and effective at preventing homelessness if the recipients weremoved from private rented accommodation to social rented housing. The research indicated that build cost of new social rented homes would be offset by savings in benefit and temporary accommodation costs.
Homelessness: 'Cliff Edge' Warnings and New Policy
At the start of the month Housing Rights NI drew attention to the risk of a rising number of people being made homeless through the combined impact of the end of the furlough scheme, the end of the £20/week Universal Credit uplift and rising costs. Other local coverage made clear the issue is not just confined to Belfast.
To avoid what they called an 'autumn cliff edge', the Chartered Institute of Housing called for the £20/week UC uplift to be reinstated; Local Housing Allowance to be raised to the 50th centile; a minimum one-year lifting of No Recourse to Public Funds designations; a review of the benefit cap; and ending the Shared Accommodation Rate at least for people who claimed benefits for the first time during the pandemic.
Marking World Homelessness Day on 10 October, over 50 UK organisations wrote to the Prime Minister as part of the Big Issue's Stop Mass Homelessness campaign. They warned of an unprecedented homelessness crisis and called for "bold and sensible policies" like "ending no fault evictions, paying off the £360 million rent arrears and supporting people into sustainable jobs and training".
For its part, Centrepoint UK published research showing that UK youth homeless has risen by 40% over the last five years, to 120,000; it said that ethnic minority young people were over-represented.
In terms of policy, the National Institute for Health and Care Excellence (NICE) opened consultation on new draft guidelines to increase the access and engagement of people experiencing homelessness with health and social care. Recommendations include, for instance, removing measures that punish homeless people for missing appointments by discharging them from health services. Separately, a pilot project across 17 locations in England will provide temporary accommodation, care and support to homeless people leaving hospital in a bid to break the cycle of emergency readmissions.
Elsewhere, the Charity Focus Ireland called on the Irish government to set annual targets for reducing homelessness.
Challenges Facing Asylum Seekers and Refugees
The parliamentary Joint Committee on Human Rights took evidence  on the human rights implications of the Nationalities and Borders Bill.  News sources reported that Home Office advisors had proposed sending asylum seekers to 'offshore processing' in Albania; that government denied any involvement in such a scheme. A report from the Council of Europe's group of anti-trafficking experts warned that the new immigration system proposed – particularly measures that make entering the UK through non-prescribed routes a criminal offence – would increase undocumented victims' vulnerability by treating them as criminals rather than victims and driving them further underground away from the protection the UK is required to give them under international law.
As airlifted Afghan families continue to wait in hotel accommodation to be assigned a home, the Home Office was criticised for a lack of clarity and transparency about their situation. (It had already called in military personnel to help to register a backlog amongst the 7,000 Afghan refugees housed in  'Operation Warm Welcome' accommodation with inadequate access to services and support in 80 hotels across the UK.)
MPs from NI were amongst the signatories to an open letter calling attention to the risks facing Afghan musicians under the Taliban. Meanwhile however new Home Office guidance said deportation back to Afghanistan poses "no real risk of harm" to the refugees, insisting that asylum applicants demonstrate "specific reasons over and above simply being a civilian for being affected by the indiscriminate violence" that exists in the country since the departure of international troops.
A Freedom of Information request by Liberty Investigates revealed that since spring 2016, 95 people – almost double the figure recently announced in response to another FOI request by a different organisation – have died while in asylum accommodation.  Separately, the Ofsted regulator determined that the Home Office practice of placing unaccompanied asylum-seeking children awaiting permanent placements in hotel accommodation while they wait was 'unacceptable'.
In October a High Court judge ordered the Home Office to reconsider its decision that a Honduran asylum seeker could only be employed in fields on the Shortage Occupation List. Alan Cordona had been given the right to work but was not qualified for any of the professions on the narrow, specialist list, leaving his young family impoverished and reliant on food banks. The judge ruled that guidance around the Shortage Occupation List failed to take the best interests of Mr. Cordona's child, and the 'adverse impact' of the work ban on her, into account, making its decision in his case unlawful. The Home Office continued to resist growing pressure to lift the ban on asylum seekers working.
In the case brought against the Home Office on behalf of a Vietnamese asylum seeker trafficked to the UK, the High Court in London ruled that thousands of survivors of trafficking should be granted the right to remain in the UK to avoid them being re-trafficked if they are returned to their country of origin. The charity Hestia, looking at the situation of an estimated 5,000 'hidden' children in the UK whose mothers have been victims of modern slavery, examined the inter-generational impact of this abuse and made recommendations around the support that these families require. The charity's Phoenix Project provides long term support to survivors.
Northern Ireland's Commissioner for Children and Young People drew attention to the situation of destitute children whose parents' immigration status meant they were designated as having No Recourse to Public Funds. The report looked at the impact of Covid-19 on these children and their families.  She criticised UK and NI authorities' failure to collect disaggregated data that would indicate the scale of the problem, calling for more information on NI institutions' response to it as well as for research into the impact that new Home Office immigration legislation will have.
Separately, the British Red Cross and Refugee Survival Trust examined destitution in the asylum system, looking particularly at Scotland. They found that experiences of destitution are widespread among people seeking asylum, due to complex processes and long wait times; Home Office practices like repeatedly moving people, which makes it hard for them to establish support networks; and inadequate asylum support. They called for measures including the right to work for asylum seekers.
Elsewhere, a Department of Justice-overseen review of the Irish asylum system including the working of the International Protection Office and the International Protection Appeals Tribunal, was completed, as part of government's pledge to implement of a new asylum system by 2024. The Journal recounted the cases of migrants and family members who have experienced the Irish immigration system and processes as punitive or discriminatory.
Follow our policy officer
Paige Jennings