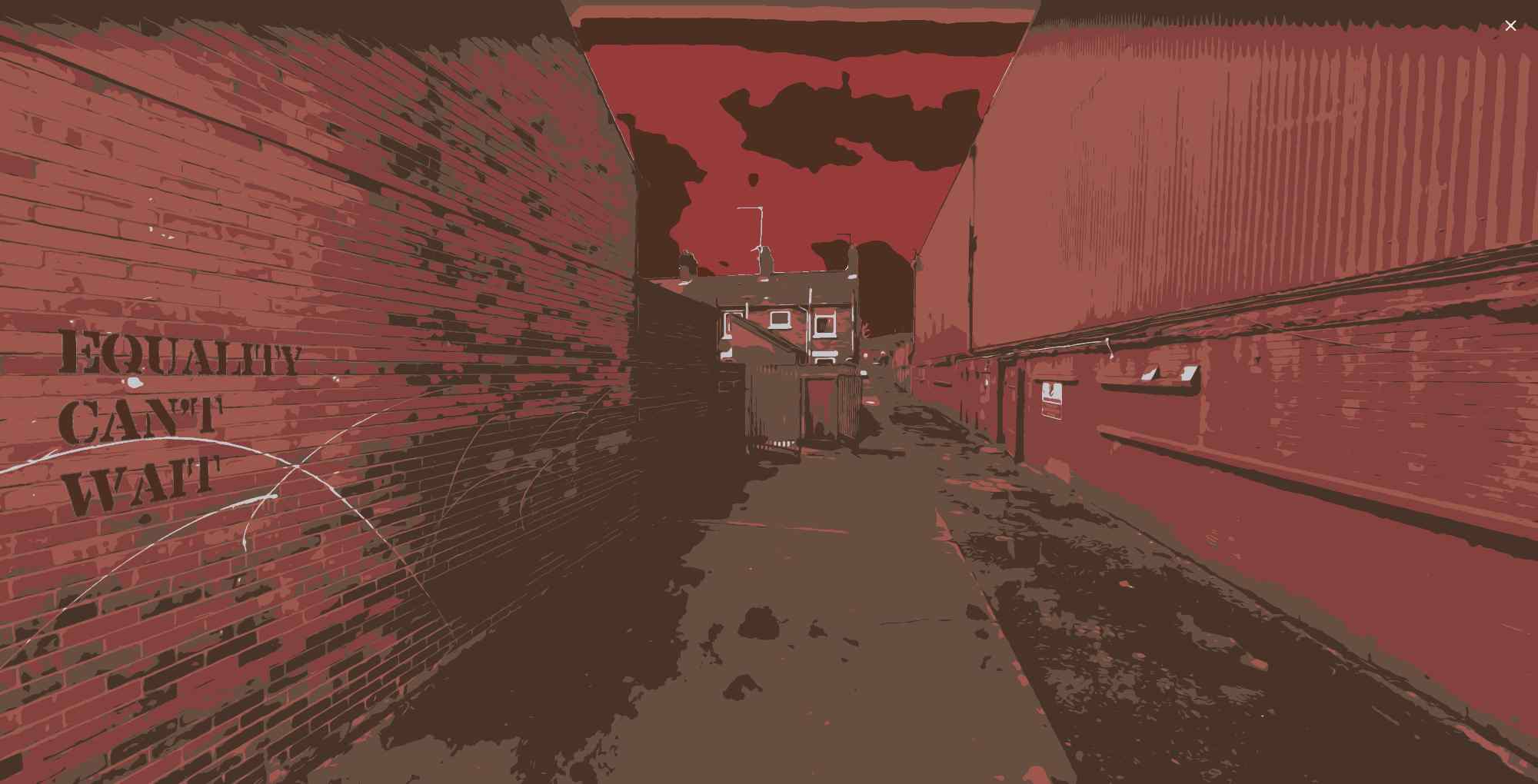 Policy Watch
An eye on policy changes in Ireland, the UK and beyond
Growing Homelessness and Social Housing Need | The Situation of Private Renters | Other housing issues: Grenfell recommendations | Asylum Seekers and the Right to a Home | Positive Rights Initiatives for Refugees and Asylum Seekers Rights
Growing Homelessness and Social Housing Need
In England, local governments reported nearly 120,000 children living in temporary accommodation. Amnesty International UK highlighted the situation facing the reportedly 270,000 homeless people across England and said the housing system was no longer fit for purpose. In addition, as the summer went on there were increasingly frequent reports of homelessness amongst specific groups like recently arrived Ukrainian refugees.
Here in NI, homelessness became more acute over the summer of 2022.
In the Republic, there were over 10,000 homeless. Despite measures such as increases to discretionary Housing Assistance Payments in Dublin, by end July overall homelessness was up 30% on the previous year.
For all of the above reasons, the need for social housing in NI continued to rise.
Despite objections by PPR and others, Belfast City Council plans to use a DFC-owned 20+ acre site in the city's area of most acute social housing need for a greenway and cycle path were approved three times over the course of the summer. On the other hand, by mid August the competition 'City of the Future' – for a sustainable, inclusive community and greenway at the Mackies site in West Belfast – had received more than 60 entries expressions of interest from 18 countries. A two-day event in August showcased some of the architects' proposals and drew cross-community support.
As part of the Housing Executive's ongoing Tower Block Strategy, Belvoir and Breda Houses in South Belfast, each with 50+ social housing units, were approved for demolition by 2025. The Housing Executive contacted residents about their options for being rehoused.
The Situation of Private Renters
MLAs Kellie Armstrong and Mark Durkan expressed concern at learning from the Department for Communities (in response to Assembly questions AQW2543/22-27 and AQW2508/22-27) that the shortfall between (frozen) housing benefit and rising market rents here was upwards of £100/month. Around 30,000 private renters here are affected by this issue each month, paying out on average an extra £119 more than they receive in housing support.
Similarly, official data from England showed that Local Housing Allowance rates were set at levels well below market rents, with the result that over half of private renters in England had to top up their housing benefit each month to make their rent.
Press sources in the Republic of Ireland – where the President called housing policy a "disaster" and the country's biggest failure –  indicated that nearly 3,000 notices to quit were issued to private renters in the first half of 2022, an increase of 58% on the previous six month period.
In some positive policy initiatives for private renters,
Manchester council introduced a Manchester Living Rent rate for 20% of its new build properties, fixed at or below Local Housing Allowance rates. (Here, the Department for Communities' 'affordable rent' plans peg rates to market values, not to the (substantially lower) housing benefit levels, making them less affordable to people on low wages).
the notice period for eviction by private landlords in the Republic of Ireland was extended by law from one to three months. (In England a government white paper proposed a two month notice period in some circumstances and repeated a frequently-repeated-but-as-yet-unenforced proposal to scrap no fault evictions.)
Other housing issues: Grenfell recommendations
There was consternation among survivors of the Grenfell fire and their supporters after the Home Office scrapped a key recommendation of the Grenfell Tower Inquiry, for mandatory personal emergency evacuation plans (PEEPs) for disabled tower residents. The 2017 fire disproportionately killed residents with disabilities who found themselves unable to evacuate. The government had initially appeared to endorse the recommendation, only to backtrack and say that the plans would not be practical. The Leaseholder Disability Action Group, Claddag, applied for judicial review.
Asylum Seekers and the Right to a Home
Nationally, the parliamentary Home Affairs Select Committee published a report on channel crossings, migration and asylum in which it raised serious concerns about the nature and impact of Home Office policies and practices. In one example, it highlighted "a worrying trend in Home Office policy announcements being made before detailed policy has been worked through, tested and even agreed between Government Departments, as exemplified by early announcement both of military control of channel operations and the Migration and Economic Development Partnership with Rwanda" (48). Channel crossings, response to which was brought under the remit of the Ministry of Defense in April, doubled in the 2nd quarter of 2022 as compared with the first, rising to over 20,000 by mid-August, despite 'deterrent' Home Office policies.
Separately, UK efforts against trafficking also came under question, with news that record numbers of children – over 1,600 last quarter – have been subjected to modern slavery, exploitation or trafficking in the UK. This constitutes a 20% rise on last quarter's figures. A report by UNHCR and the British Red Cross UK raised concerns about a lack of adequate screening and an over-reliance on self-reporting from victims in the UK system.
On the proposed scheme to remove asylum seekers to Rwanda, it emerged that the Home Office was advised by the Foreign Office that in that country, "political opposition is not tolerated and arbitrary detention, torture and even killings are accepted methods of enforcing control" – but attempted to fly asylum seekers there anyway before individual affected sought an interim injunction at the European Court of Human Rights while the compliance of the policy with the European Convention is tested. Local press coverage highlighted asylum seekers' fears around deportation to Rwanda under the scheme, which will be subject of a judicial review in September.
The Refugee Council reported that the UK's use of hotels to 'temporarily' house asylum seekers nearly trebled in 2021. In one example, in mid August – a full year after the fall of Kabul to the Taliban – around 9,500 Afghan refugees reportedly remained in 'temporary' accommodation in 70 hotels around the UK while just 7,000 had been moved to settled accommodation.
Local NI coverage of the rise in this 'contingency accommodation' spotlighted issues like the plight of the 200 children living in the hotels and issues faced by families housed in different settings in both Belfast and Derry. A Sunday Independent series of NI-focused articles highlighted the impact of the dire living conditions suffered by asylum seekers placed by the Home Office in contingency hotel accommodation in the north. GPs reported that the private company responsible for the scheme, Mears Group, failed to reply to repeated correspondence about the physical and mental health of patients lodged in the hotels. The company told the newspaper that it was not responsible for multilingual posters in some of the hotels prohibiting asylum seekers from leaving the premised or having visitors; PPR's Twasul Mohammed called the hotels "the new direct provision centres in Northern Ireland".
In addition, PPR contributed analysis around issues including as mental health care for asylum seekers; and NI MLAs asked the Department for Communities important Assembly questions about the issue (AQW 2245/22-27 to AQW 2247/22-27).
Positive Rights Initiatives for Refugees and Asylum Seekers
In an important effort, the House of Lords considered Lord Dubs' Refugees (Family Reunion) Bill, which would row back some punitive Home Office measures and recreate pathways for family reunification.
In the Republic of Ireland, a new report "Voice Of Syrians – Resettled Refugees in Ireland" published findings on the situation of Syrians with asylum in the country, focusing on issues including language barriers, integration and mental health.
Locally, people found a range of avenues for positive work:
Belfast City Council provided free leisure centre access to asylum seekers
Golden Thread Gallery organised free art packs for children of asylum seekers, refugees and migrants
Local restaurants supported the #LiftTheBan campaign through sharing kitchen facilities with trained immigrant chefs so that they could cook and share traditional dishes
Follow our policy officer
Paige Jennings